Renewable energy grants for the public and private sector
There are a number of government grants that are helping organisations make the switch to cleaner, greener energy alternatives.
 
These grants can significantly offset the costs of installing a renewable energy system. Making your decarbonisation goals more attainable than ever.
Public Sector Decarbonisation Scheme (PSDS)
The PSDS is a government-funded scheme designed to support the decarbonisation of public sector buildings through a host of renewable solutions.
The scheme will fund up to 88% of a renewable energy transition, providing great value for organisations.
The application window typically opens towards mid-October with funding announced early the following year. Successful applicants are currently selected on a "fastest finger" process based on compliant bids.
We can support you to submit an application within the required time frame.
Low Carbon Skills Fund (LCSF)
The Low Carbon Skills Fund is a government-funded scheme that supports public sector organisations to create a decarbonisation strategy for their property portfolio.
The LCSF is often used as a stepping stone for a more robust Public Sector Decarbonisation Scheme application.
Applications usually open in April and successful applicants are notified in early July. 
Sport England – Swimming Pool Support Fund (SPSF)
The Swimming Pool Support Fund was created with several aims:
Reduce energy consumption
Bring down the costs of operating a pool
Reduce carbon output in line with government net zero targets
Provide support to areas with the greatest socio-economic need based on the IMD level
Sport England occasionally offers other support schemes to help centres reduce energy usage. We can support you with all types of applications. 
Social Housing Decarbonisation Fund (SHDF)
The SHDF provides funding to improve the energy performance of social homes in England.
There are currently no national funding schemes to support private sector decarbonisation.
However, local schemes exist to support business and we can assist your company in the application process for this funding.
Two funding schemes currently in operation are:
SME Energy Efficiency Schemes (SMEES)
SMEES supports fully funded energy efficiency audits, along with capital grants to reduce greenhouse gas emissions and lower your energy consumption.
You can claim up to 45% of the upfront capital project costs for renewable energy solutions (between £10,000 and £100,000). 
Business Energy Efficiency Programme (BEEP)
BEEP offers up to 40% funding towards renewable energy measures that reduce carbon emissions and save energy. This scheme covers multiple counties across the Midlands.
We take grant applications off your desk
Navigating the grant application process can be complex and time-consuming.
 We want your renewable energy journey to run as smoothly as possible, which is why we take care of it for you.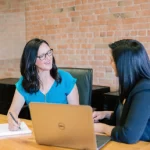 Needs assessment
We begin by assessing your energy needs and project requirements. Then we identify the grants you may be eligible for.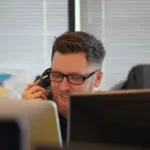 Funding Guidance
Next, we'll provide you with comprehensive guidance on the grants available, including eligibility criteria and application procedures.
Application Assistance
Finally, we assist you by preparing and submitting detailed applications, complete with supporting technical documentation. This ensures the best chance of your organisation receiving financial support.
Get a free, no obligation consultation
Are you ready to improve the energy efficiency of your business?
We would be delighted to guide you through your options.