Gain energy independence and reduce your carbon footprint with our renewable technology services for your business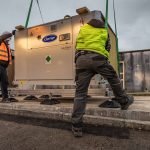 Air Source Heat Pumps - A2W and A2A
Air source heat pumps extract warmth from the atmosphere, creating a sustainable heating system for your business. Whether air-to-water (A2W) or air-to-air (A2A), investing in a heat pump will pay dividends in energy savings.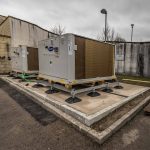 Ground Source Heat Pumps
By harnessing the natural heat below the surface, ground source heat pumps provide efficient heating and cooling solutions for your business. A boost for your sustainable credentials and a welcome cut to your energy bills.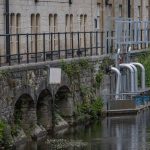 Water Source Heat Pumps
Extract energy from nearby water bodies and turn it into eco-friendly heating or cooling for your premises. You'll feel the benefit of improved energy efficiency and consistent temperature control. 
Air Handling
Our air handling systems ensure the air within your business stays clean, fresh, and at the right temperature. A boost to productivity and staff welfare.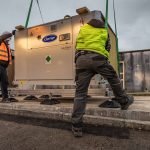 MVHR (Mechanical Ventilation with Heat Recovery)
Our innovative MVHR systems not only ventilate your premises but also recover valuable heat from outgoing air. Resulting in energy-efficient warmth and a reduction in heating bills.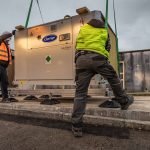 Power Optimisation
Ensure every watt counts with our power optimisation solutions. Boost equipment longevity and ensure your operations run smoothly while slashing energy bills.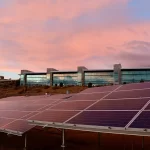 Solar PV
Convert sunlight directly into electricity with commercial solar panels. Reduce carbon emissions, cut your energy costs, and explore a new revenue stream by feeding back to the grid.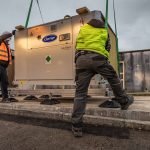 Battery Storage
Combine battery storage with your renewable energy source and ensure power continuity even when sun doesn't shine.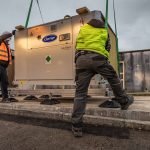 Rainwater Recycling
Reduce water bills and environmental impact by collecting, treating, and reusing rainwater. From flushing toilets to irrigation, make every drop of rain work for your business.
Get a free, no obligation consultation
Are you ready to improve the energy efficiency of your business?
We would be delighted to guide you through your options.